Prepare to meet the immense powers of the Greek gods. In Power of Gods: The Pantheon, you are thrown back into Greek mythology and you meet gods like Zeus and Poseidon. Here you have to win the favour of the gods so that they reward you abundantly. If they feel really generous, you could be lucky enough to win as much as a total of 10 000 coins.
Power of Gods: The Pantheon is Developed by Innovative Wazdan
Power of Gods: The Pantheon is developed by the highly innovative company Wazdan, which is a game developer with experience. They are mainly known because they have developed slots where it is possible to set the volatility of the game on their own. Their previous slots have also included both power-saving and an opportunity to gamble on their winnings.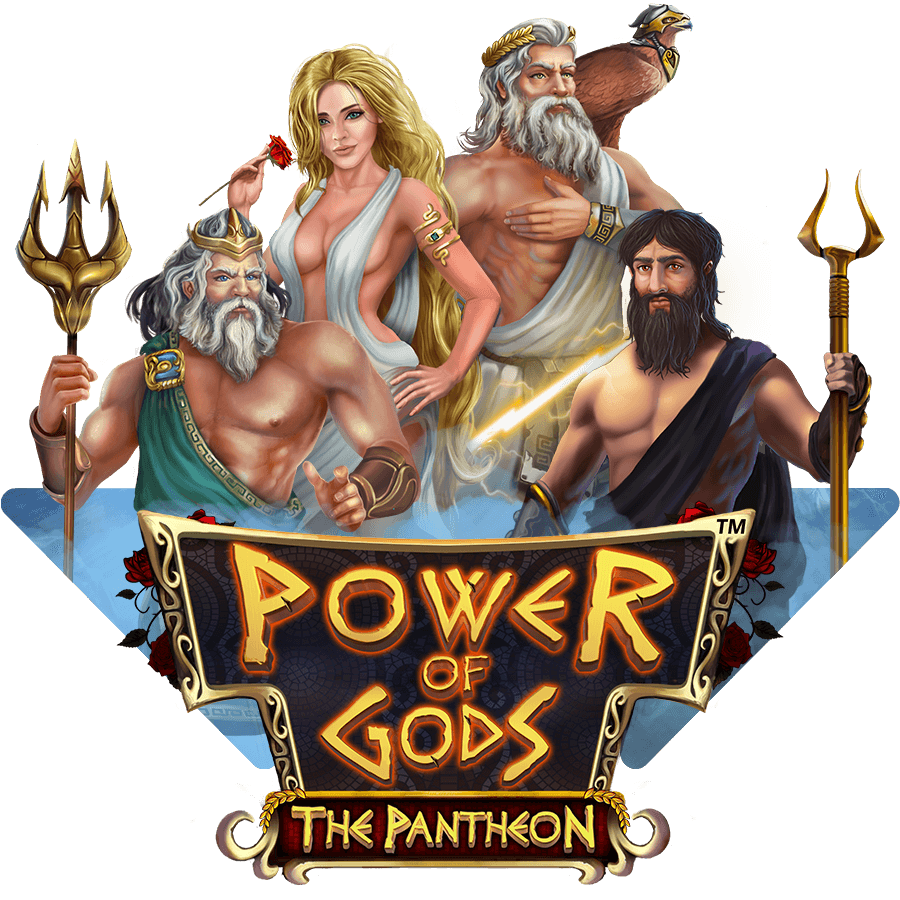 Up to seven times in a row. During 2018 They also started a collaboration with Relax Gaming. So we can probably expect to see a lot more of Wazdan going forward.
20 Pay Lines and volatility that you can change 
The game has 5 reels, 3 rows and 20 pay lines. Like previous games from Wazdan, Power of Gods: The Pantheon also has a volatility that can be adjusted on its own. So you can choose if you want to pay dividends often, with lower winnings, or more rarely, with higher winnings. Its RTP is 96.2%. There is also a function for AutoPlay if you do not want to sit and push yourself between each spin.
Focus on Free Spins Bonuses
There are different bonus games and all the focus is on free spins. You can get free spins either by landing at least three scatters or by collecting lightning tokens or roses. Three scatters activate Kraken free spins. Here the reels move one step to the right after each spin.
If you collect 6 flash tokens, you will be allowed to play the Zeus spins bonus. Where after each spin you land up to six wilds on the reels.
If you get 6 roses instead, you will receive the Afrodites spins bonus, where after each spin you will be removed 8 random symbols. Which will be replaced by symbols from above. Aphrodite's spins also include a multiplier that, after your second win. Will gradually increase for each new win, completely up to 7 x. After 7 x, it will then stay there until the remaining free spins have ended.
Zeus a wild builder
In addition to these special symbols, you also have Zeus, which acts wild. This means that he can substitute any symbol on the reels, except for the scatter.
Every time you have won, you have the opportunity to gamble on the winnings. This allows you to do up to 7 times in a row, with each win.
The game's high winning symbol is, of course, the great Zeus. If you land 5 of him, you can look forward to a win of 2 000 times your stake.
Next then comes the man with the two-headed spear, which gives 1 000 times the stake, if you land 5 of him.
5 beautiful women will give you 500 times your bet and 5 boys with harps will give you 250 times your bet. Thereafter the well-known playing card denominations A, K, Q and J come in the usual order.
Play Power of Gods: The Pantheon Exclusive at LeoVegas
If you want to play Power of Gods: The Pantheon at a casino with a Swedish license and of course UK license, it is available at present only at Leo Vegas. Since Leo Vegas is a really entertaining casino, with a long experience in the industry. We are not surprised that this is exactly where the game can be found first.
Power of Gods: The Pantheon is a really entertaining game and we love that it is possible to adjust the volatility on your own. This often plays in large part when choosing games, because some of us like it when it is steadily ticking into small wins, while others of us find it more exciting with slots where you win rarely but big.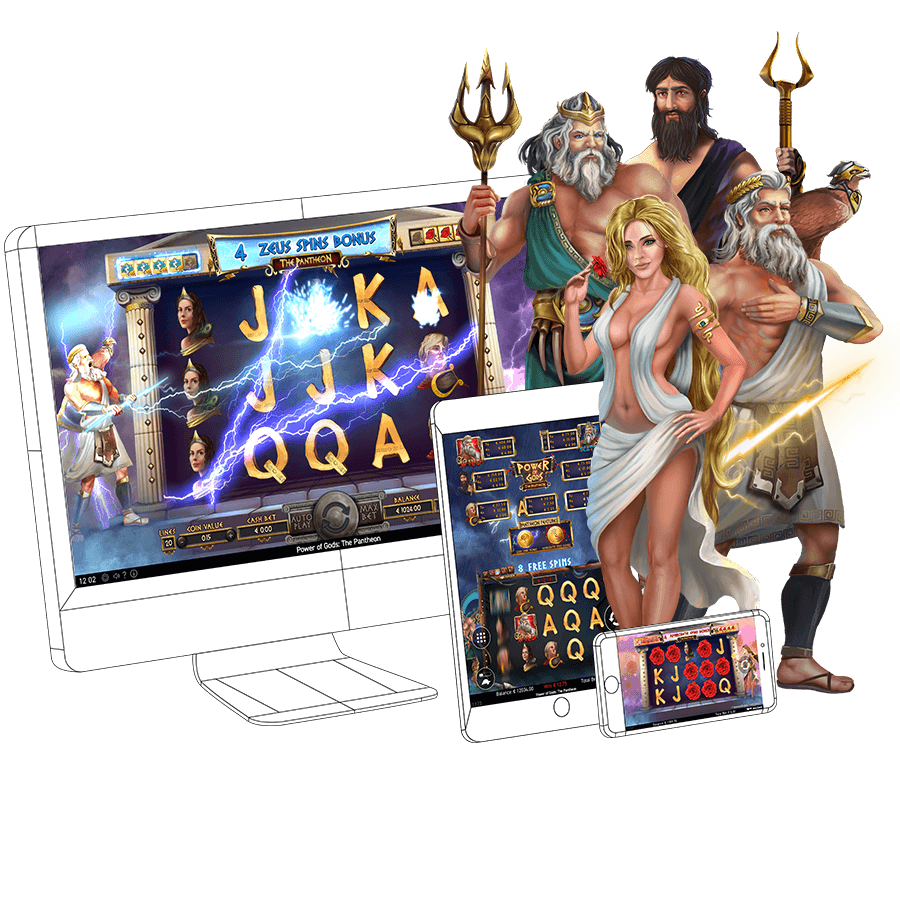 The game's graphics are also really nice and it's a delight for the eyes when the symbols spin up and land. Here, Wazdan has really delivered and we suspect that Power of Gods: The Pantheon will be a new favourite of many players. Much because of its beautiful graphics and dynamic elements. But also largely because the game is adaptable to a lot based on how you want it.
No-deal Brexit? Read more in our article here!